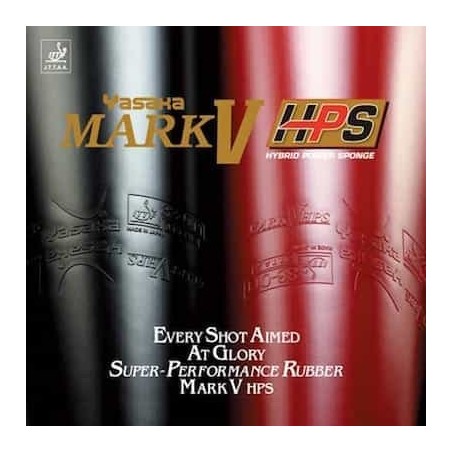 
YASAKA MARK V HPS
MARK V HPS IS THE RESULT OF A COMPLETELY NEW FORMULA FOR THE SPONGE COMBINED WITH THE TOP SHEET OF MARK V.
Description
Mark V HPS is the result of a completely new formula for the sponge combined with the top sheet of MARK V.
The HPS technology gives: improved dynamics in the sponge more speed and spin, without higher weight
Yasaka MARK V HPS is a top of the range fast table tennis rubber and gives you all the characteristics required for advanced offensive play.
The sponge is a medium hard sponge, suitable for aggressive play close to the table.
Customers who bought this product also bought:
A MODEL THAT MIXES THE TACTILE SENSE OF 5 PLYWOOD AND THE DOODNESS OF OPERABILITY.
10 other products in the same category:
COMBINATION OF AN ELASTIC SPONGE FORMULA WITH A TACKY AND EXTRA SOFT TOP SHEET.
Back to top 