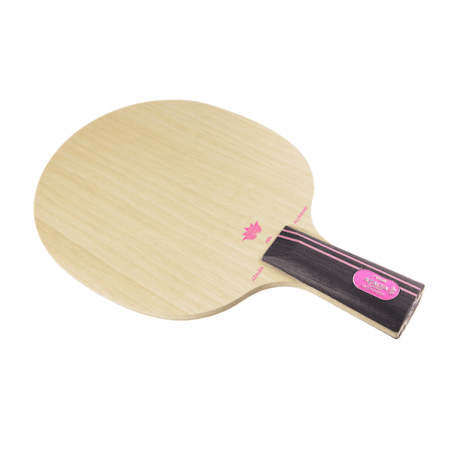 
Description
The Azalea blades draw from the culture and history of Japanese Table Tennis.
Developed in close collaboration with Japanese female players in search for the perfectly balanced Allround blade, the focus is on lightweight and outstanding feeling and control.
Like all STIGA blades, the Azalea Allround is beautifully handcrafted in Sweden, with a smooth top surface with an even softer second layer in order to increase the soft touch needed for controlled and balanced play.
Lightweight allround 5-ply blade with outstanding feeling and control.
Soft second layer compared to the Azalea Offensive for a more soft touch.
Perfect balance between speed, weight and control.
Beautifully designed and handcrafted in Sweden.
Developed for the ABS-ball.
Influenced by Japanese Table Tennis culture.
Developed together with Japanese female players.
Customers who bought this product also bought:
10 other products in the same category:
ROYAL SQUARE 9MM SINGLE SQUARE VENEER RACKET WITH EMPHASIS ON EASY OF USE.
Back to top 