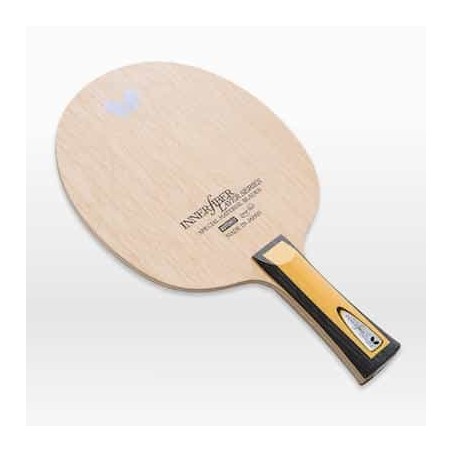 
Description
The Innerforce Layer ZLC offers a completely new experience by combining ZLC Carbon technology and Innerfiber construction.
Carbon layers are placed closer to the core to provide an overall soft feel without losing the ZL Carbon characteristics such as lightness, flexibility and speed.
ZL Carbon ZL Carbon Playing Style: Attack Class: OFF Plies: 5W+2ZLC Weight: 85g~ Blade Thickness: 5.7 Blade Size: 157x150mm AN Handle Size: 100x24mm FL Handle Size: 100x24mm ST Handle Size: 100x23mm
Customers who bought this product also bought:
10 other products in the same category:
BY BLENDING THEIR NEW ZL FIBER WITH THEIR INDUSTRY LEADING CARBON FIBER, BUTTERFLY TECHNICIANS WERE ABLE TO PRODUCE THIS LIGHT WIGHT POWERHOUSE OF A BLADE.
ROYAL SQUARE 9MM SINGLE SQUARE VENEER RACKET WITH EMPHASIS ON EASY OF USE.
Back to top 